PCF Speech To Text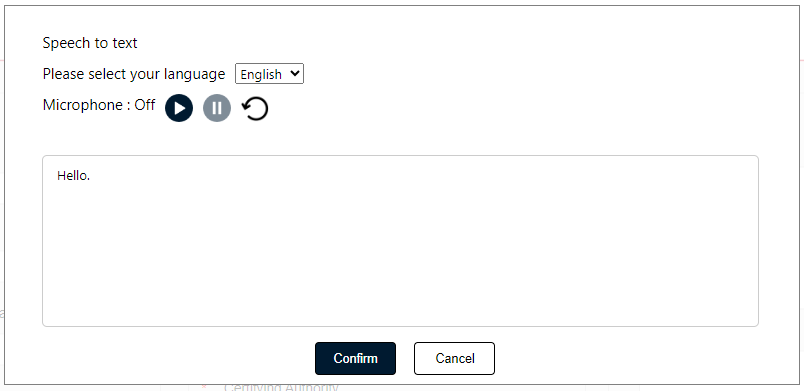 PCF Speech To Text
CANVAS APPS
LICENSE IS PRESENT
MANAGED SOLUTION AVAILABLE
---
A control to convert speech to text in real-time , it provides a user-friendly interface for capturing audio input, transcribing it into text, and allowing users to select the desired language for transcription.
Features:
Real-time Speech to Text: Convert spoken words into text in real-time.
Language Selection: Choose from multiple languages for accurate transcription.
Responsive Design: Works flawlessly on desktop and mobile devices.
Author:
Sameer Jakkali
# speech
# text